Travelling internationally can come with its own unique challenges, so choosing a destination that is both enjoyable and drama-free is a must.
One such destination is Switzerland, which Swiss native Roger Federer wants to promote as a place of beauty.
His love of Switzerland saw him become an ambassador for Switzerland Tourism last year and front a campaign inviting those looking for an idyllic getaway.
"I was really excited to have a worldwide campaign where I can invite people to Switzerland to highlight its beauty because I am so very proud to be from such a beautiful country," says the tennis legend.
To help you plan the perfect Swiss trip, Federer has shared his own favourite spots – as well as a few places he still wants to discover for himself.
1. Pack your skis and head to Wengen
As the original winter holiday destination, Switzerland has plenty of ideal locations to choose from.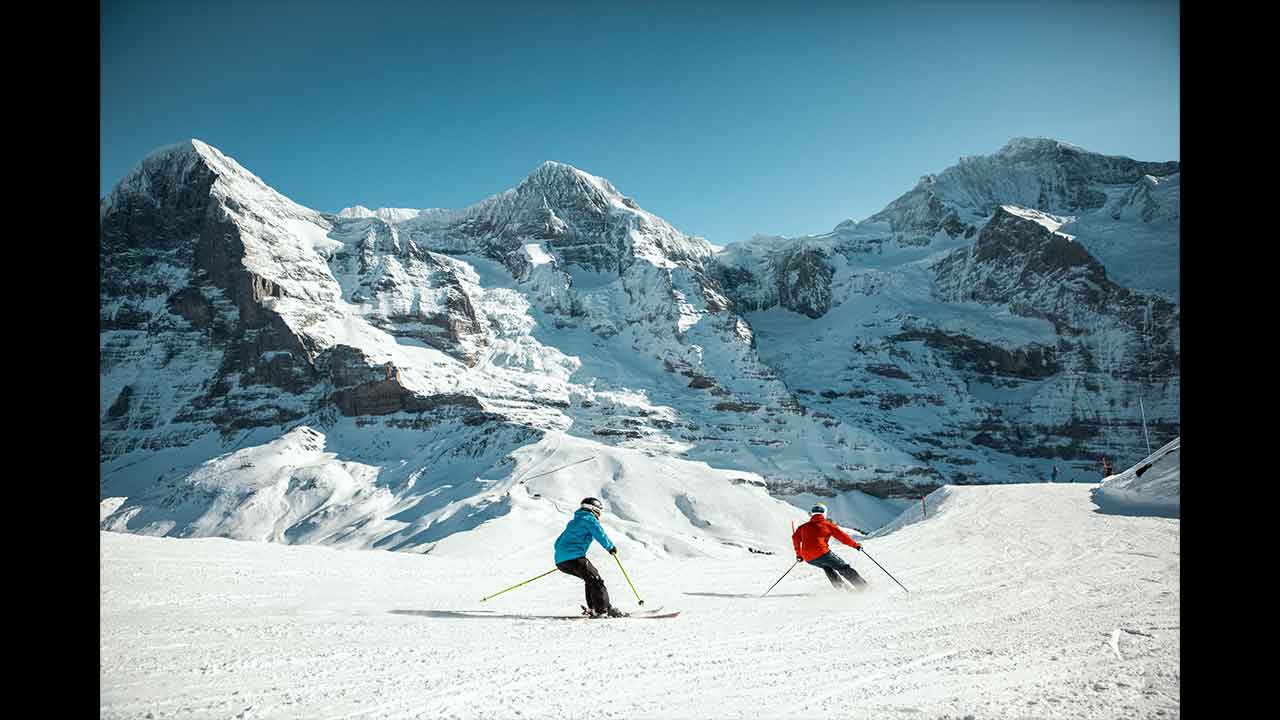 Hit the slopes at Wengen, Lauberhorn. Image: Tourism Switzerland
Wengen, a holiday resort at the foot of the Junfrau summit and overlooking the Lauberhorn valley, is a perfect example and could be considered the Federer of skiing destinations, featuring a family-friendly skiing and rambling area that lets you explore the Mannlichen mountain and the Kleine Scheidegg pass.
2. Keep cool with winter experiences
This applies not just to Roger Federer in a grand slam final, but also as a motto for icy winter experiences.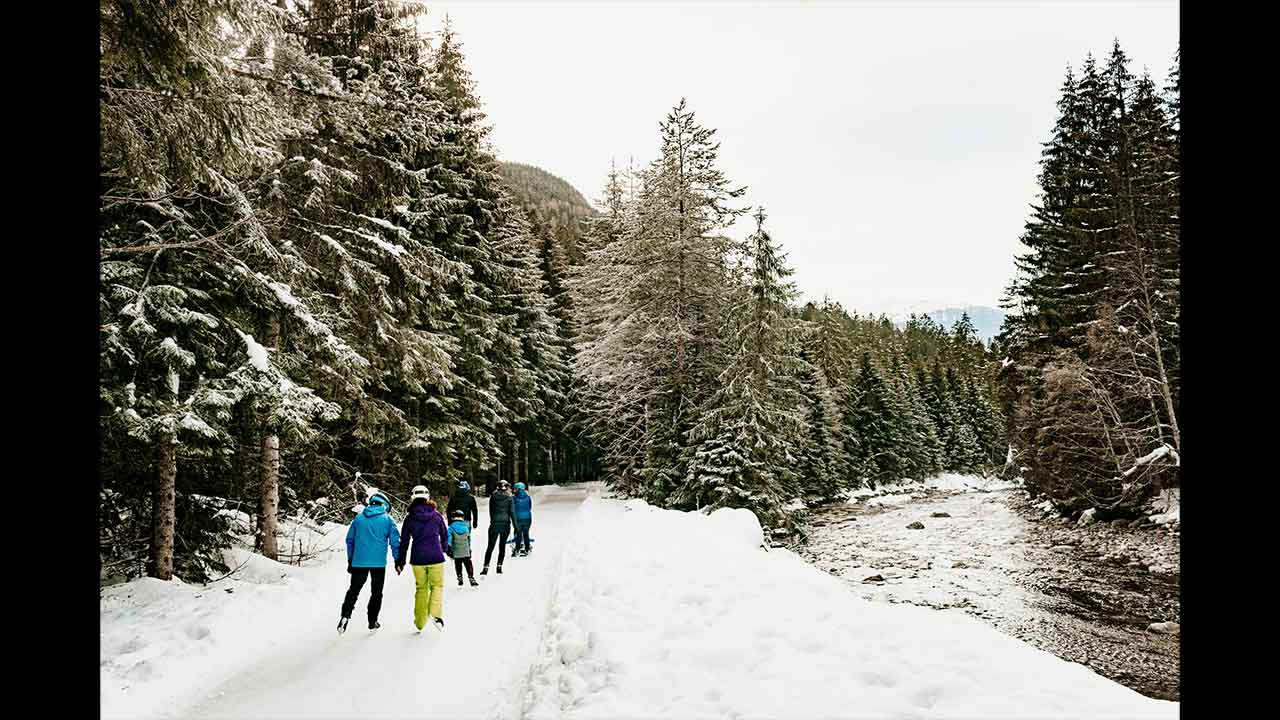 Embrace Switzerland's wintery experiences at Albula Skateline. Image: Tourism Switzerland
From ice skating through the forest and exploring ice palaces to winter kayaking and ice fishing, there are plenty of ways to enjoy Switzerland – especially during the chilly months.
3. Soak up the views from a thermal bath
Elite athletes like Federer aren't the only ones who can benefit from taking time to recharge, and a rejuvenating dip in a thermal bath can be the perfect way to round out a day of skiing.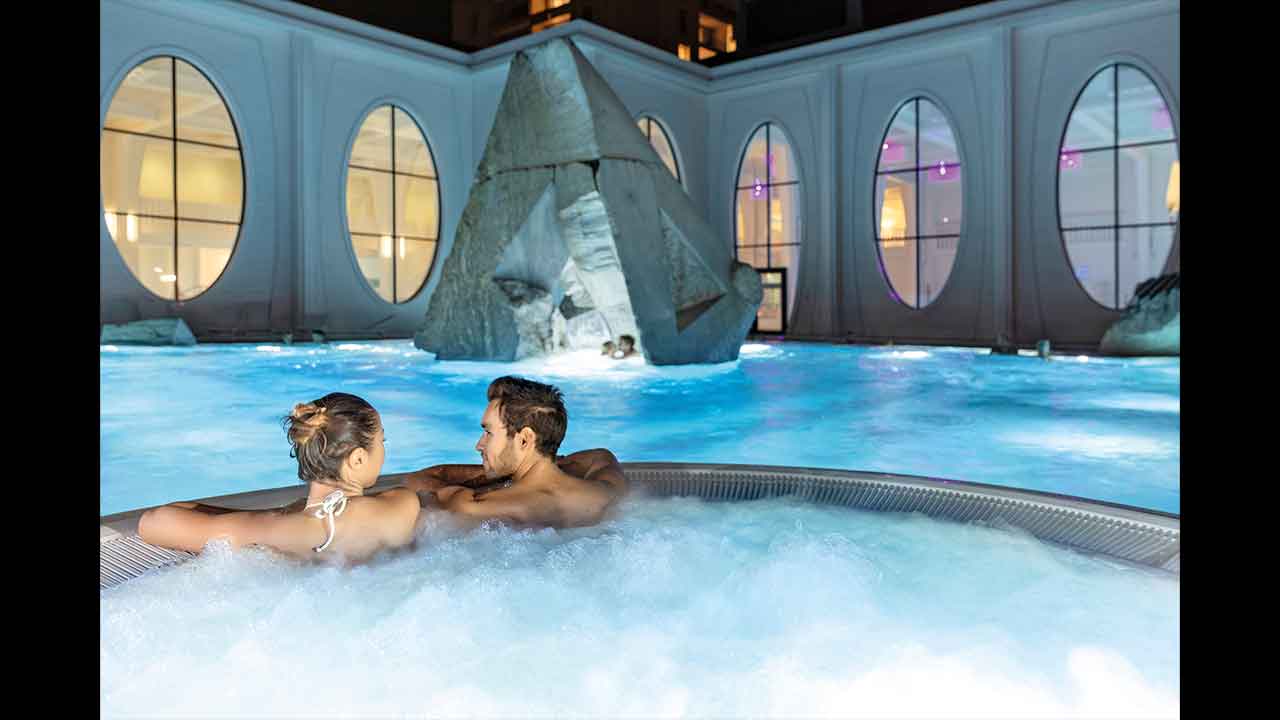 Relax and enjoy the whirlpool of the Tamina Therme. Image: Tourism Switzerland
Bad Ragaz, nestled at the foot of the Pizol mountain in the St Gallon Rhine Valley, has a long tradition as a health spa. Today, its status as a wellness resort means you can still enjoy the warm, healing waters, as well as all the luxe benefits of its top-class hotels.
With recharging in mind, exploring Switzerland's bountiful natural environments allows you to pause, take a deep breath, and take a break from fast-paced daily life.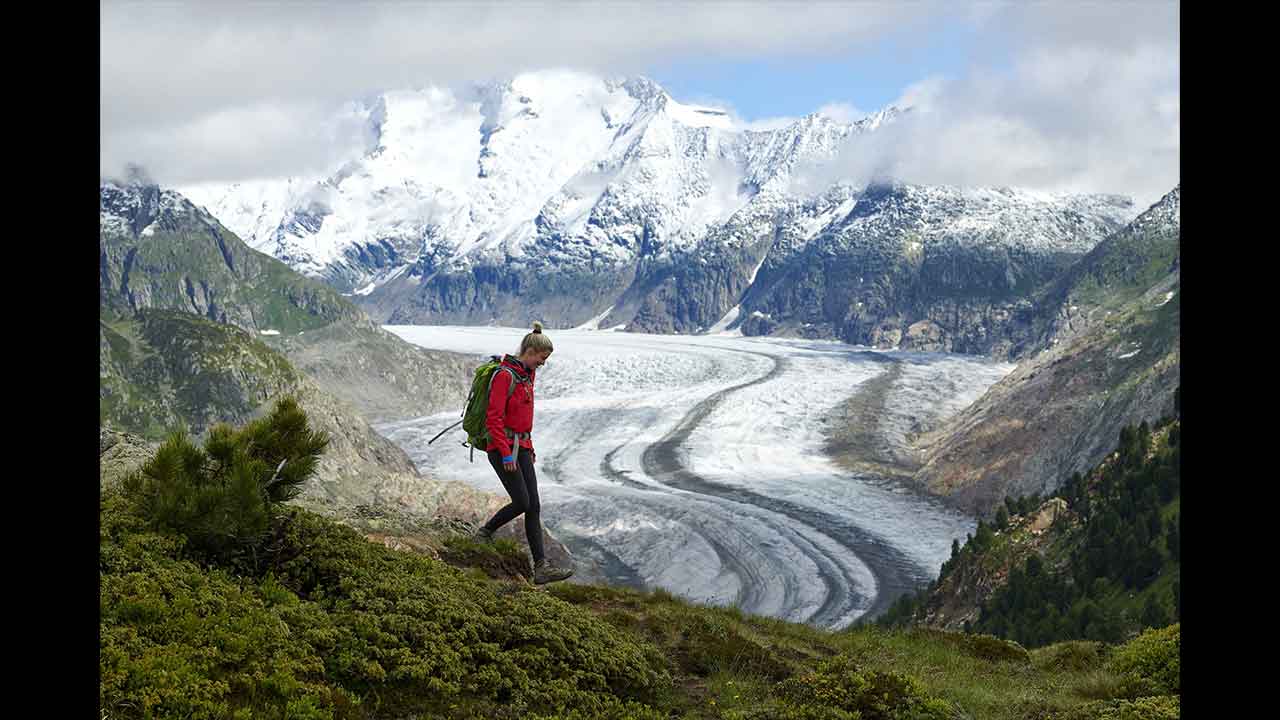 Explore Switzerland's wild side and take in the stunning views. Image: Tourism Switzerland
To retreat even further away from your day-to-day stresses, head to the village of Bettmeralp.
Only accessible by cableway, this car-free village boasts a family friendly holiday resort with plenty to do in both summer and winter.
As a melting pot of cultures and four different languages, Switzerland's cities have their own unique charms and histories.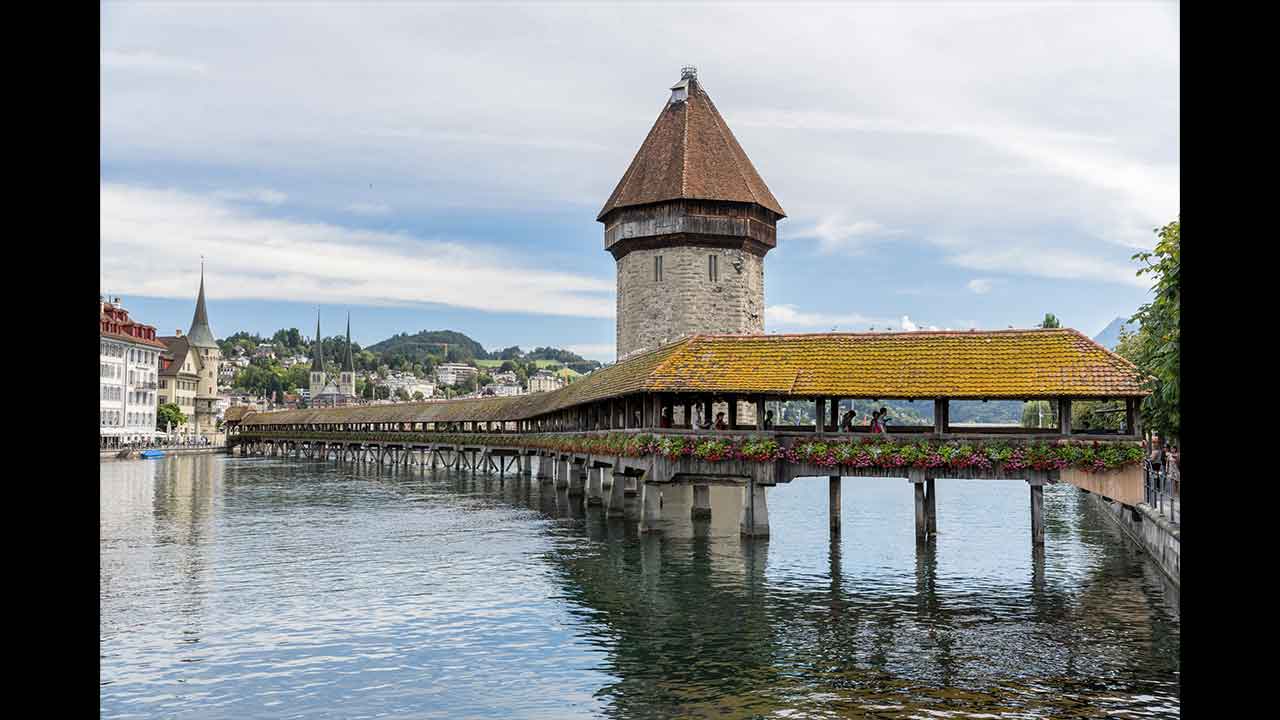 The mediaeval Chapel Bridge is just one of the unique landmarks you'll find in Lucerne. Image: Tourism Switzerland
Lucerne, the gateway to central Switzerland, is one such place that celebrates its culture and history. You'll find Europe's oldest covered bridge, complete with mediaeval paintings, and the futuristic Culture and Convention Centre – a hub for cultural events all year round.
With a career full of highs, it should be no surprise that Federer loves his home country's mountain peaks and their world-class views. And – much like winning at Wimbledon – reaching the top of the Swiss peaks is an adventure in itself.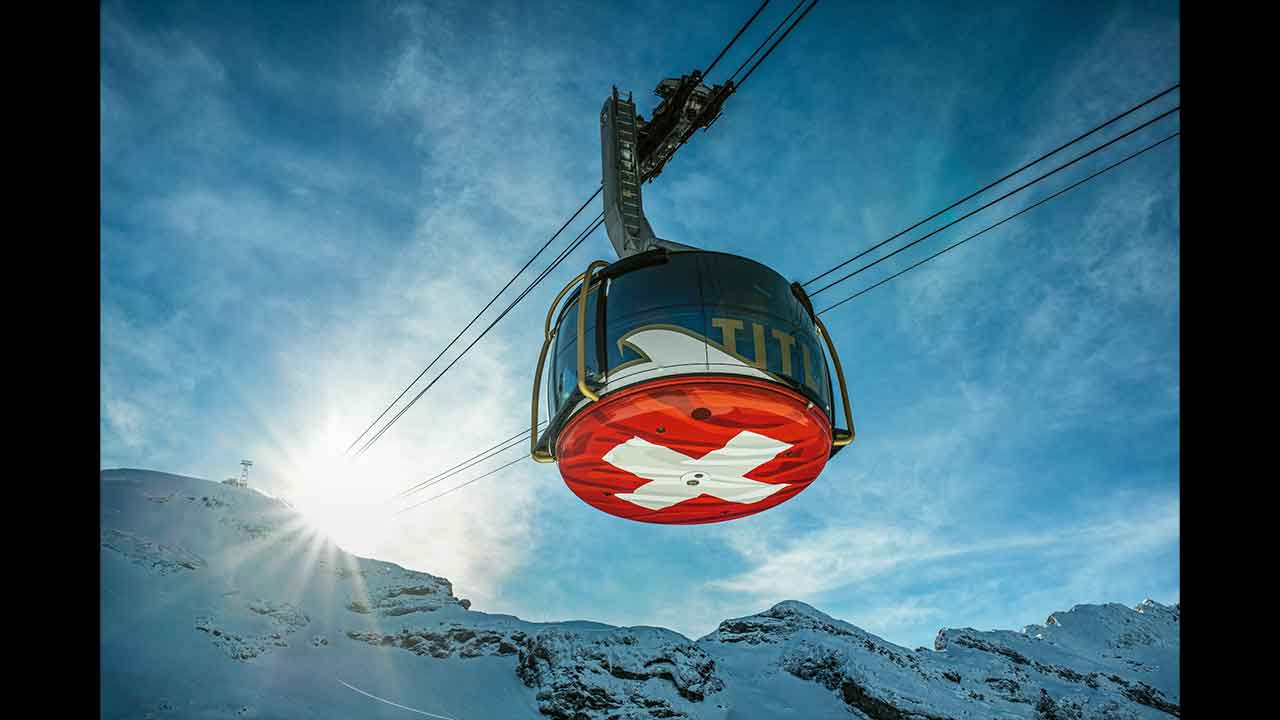 Image: Tourism Switzerland
For instance, heading to the monastic village at the top of Engelberg-Titlis will see potential visitors travel by both gondola and the world's first revolving cable car.
7. Partake in Switzerland's national pastime – and no, it's not tennis!
When Federer isn't playing tennis, he enjoys the famous Swiss pastime of hiking.
But potential visitors shouldn't pin their hopes on running into him, as Switzerland is home to more than 65,000 kilometres of hiking trails.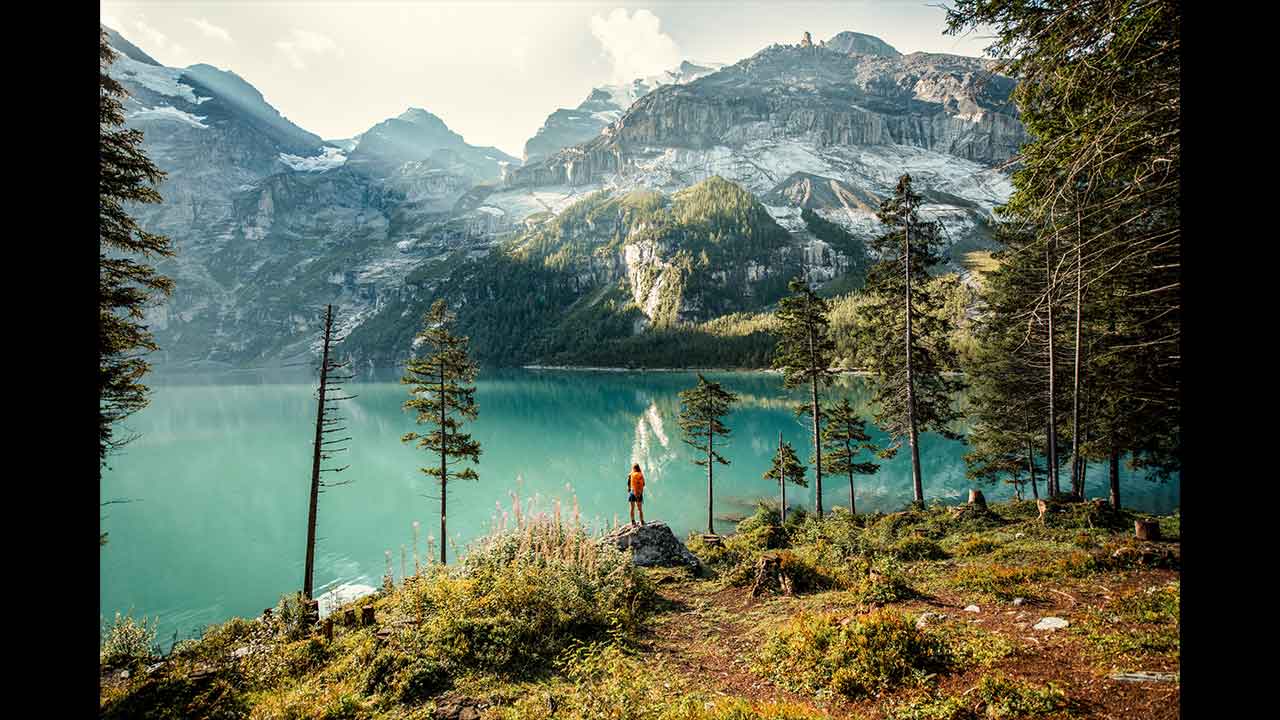 Explore Switzerland by foot and enjoy the view. Image: Tourism Switzerland
The trails also let you soak up Switzerland's picturesque views, with those around the village of Kandersteg boasting panoramas of the peaks of Blumlisalp Massif.
Opting for the road less travelled rather than heading to tourist hotspots is the ultimate way to have a unique holiday experience – and Federer's bucket list of diverse Swiss villages to visit is bound to offer an experience unlike any other.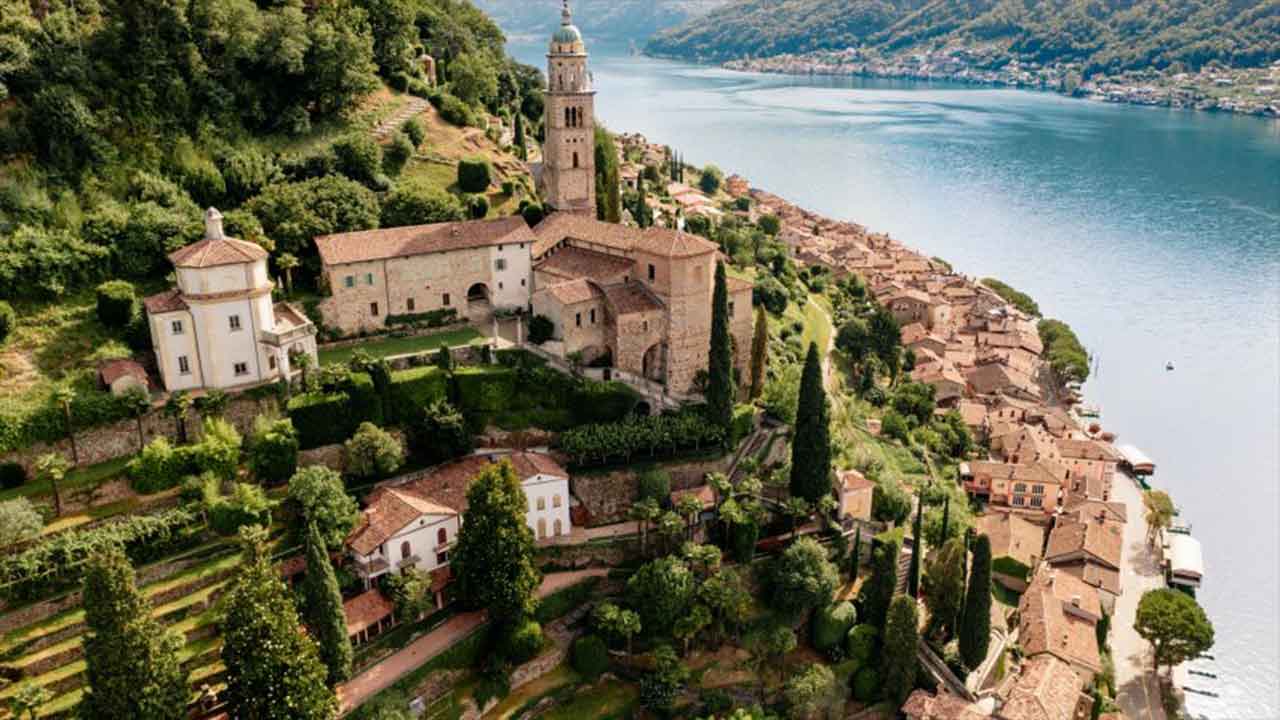 Morcote is one of the most frequently photographed places in Ticino, and it's not hard to see why. Image: Tourism Switzerland
Morcote, a former fishing village, is a perfect example, offering jaw-dropping views of Lake Lugano that saw it be named the most beautiful village in 2016.
Image: Tourism Switzerland
For all of these incredible experiences and more to help create the trip of a lifetime – and memories that will last a lifetime – check out ​​MySwitzerland.com/roger.
This is a sponsored article produced in partnership with Switzerland Tourism.